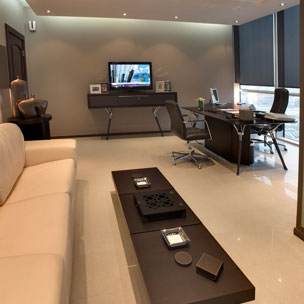 Chairman's Message
The year 2016-17 saw MENA Capital consolidate its performance further, moving closer towards its goal of becoming a leading institution in the State of Kuwait. Considering the global economic uncertainties and geopolitical turmoil witnessed during the year, it is a testament to the hard work of our dedicated people and the foundation we have built over the past years. The Company successfully exited several of its real estate investments while simultaneously deploying funds in new and diversified investments in line with the Company's investment policy. During the year, MENA Capital exited its investment in an office building development property in Texas, USA, upon completion and leasing, as well as its investment in a US residential properties portfolio.
MENA Capital has an investment portfolio that balances strategic investments targeting short to mid-term growth, and an income generating investment allocation to ensure a stable and sustainable income for the Company while safeguarding its liquidity position. The Company continues to closely evaluate investment opportunities sourced through strategic partners and ventures.
In the midst of the last economic crisis, we started exploring new investment products such as infrastructure, distressed credit and special situations. We have remained steadfast over the past years continuously exploring new markets and asset classes allowing us to be less prone to market volatility through diversification.
In my capacity as Chairman and on behalf of the honorable members of the Board of Directors, I would like to express my deep appreciation and gratitude to our esteemed Shareholders for their continuous support and the confidence they have bestowed on the Company's Board of Directors. We would also like to thank our strategic partners for their commitment, and our dedicated staff for their perseverance and sincere efforts throughout the past year towards achieving the objectives for which the Company was established.