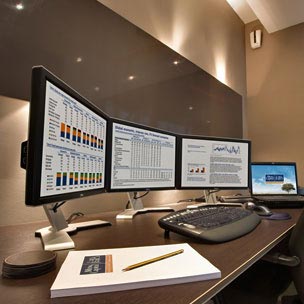 Current Investments
VILLINI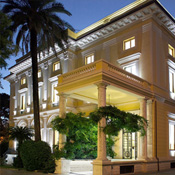 A portfolio of 14 adjacent specialized buildings centrally located in Rome, Italy. The buildings have historic architecture, attractive parking and versatility for multiple uses (hotel, office, residential etc.). The buildings were originally developed as private mansions by wealthy aristocratic families and totals over 28,000 square meters. MENA Capital invested alongside Colony Capital in the portfolio which is to be repositioned into high-end office space and/or luxury residential properties while capitalizing on each building's highest and best use.
SHAMS ABU DHABI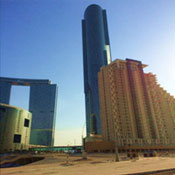 Shams Abu Dhabi is a new full-fledged master development by Aldar Properties PJSC (previously: Sorouh RE PJSC) located in Al-Reem Island investment zone, next to Abu Dhabi CBD and the new CBD on Al Sowwah Island (Al Maryah Island). When completed, the development will accommodate 45,000 residents, high-quality retail and commercial space. MENA Capital invested along with other strategic investors in two plots in Shams Abu Dhabi and plans to develop them into two residential apartment buildings.
US REAL ESTATE PORTFOLIO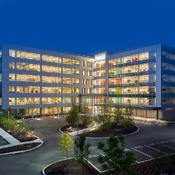 During 2014, MENA Capital invested in multiple real estate investment portfolios comprising master leasehold ownership interests in commercial, residential, multifamily, office & industrial properties located in major cities across the US. The underlying properties in all the portfolios are well occupied and are located in strong markets across the United States. The investments are income generating and have a target term of 5 years.
UK PRIVATE RENTED HOUSING PORTFOLIO
The UK Private Rented Housing Portfolio is a joint venture acquisition & development of a portfolio of 927 new build high specification properties in target markets across the UK, initially in the North West of England. Having established a first mover advantage the JV will create one of the first Private Rented Sector platforms in the UK, providing an opportunity to access a growing sector which is rapidly becoming institutionalized.
NORTH AFRICA PORTFOLIO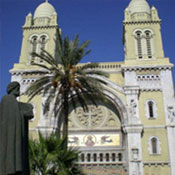 The North Africa Portfolio is a private equity fund that invests in the growth markets of North Africa viz. Egypt, Libya, Tunisia, Algeria & Morocco. The Fund targets investments in growth capital in mid-size businesses poised to become market leaders in the North Africa region. The Fund will primarily invest in the defensive sectors of fast moving consumer goods ("FMCGs"), healthcare services, education, pharmaceuticals, industrial and financial services.
ISQ GLOBAL INFRASTRUCTURE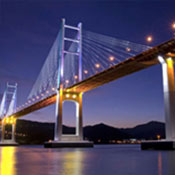 Under a strategic partnership with I Squared Capital ("ISQ"), USA, MENA Capital invested in the ISQ Global Infrastructure Fund, a globally diversified portfolio of infrastructure assets that have low correlation, high margin of safety and attractive risk-adjusted returns. The Fund focuses on investments in energy, utilities and transportation infrastructure assets in North America, Europe, select growth economies in Asia & Latin America.
SONIFI SOLUTIONS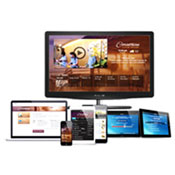 Under a strategic partnership with Colony NorthStar (formerly Colony Capital), MENA Capital invested in the ownership of 100% of SONIFI Solutions (formerly LodgeNet Interactive Corporation) based in the USA, a leading provider of interactive media and connectivity services to hospitality and healthcare businesses including Interactive Television, Broadband, Mobile and Advertising Media Solutions along with nationwide technical and professional support services.
DISTRESSED CREDIT FUND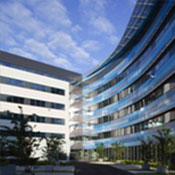 A Fund by Colony NorthStar (formerly Colony Capital) that invests primarily in real estate related debt instruments with attractive target risk adjusted returns, high proportion of return from current income, low-moderate leverage & are relatively short duration investments. The Fund also acquires individual and portfolios of performing, sub-performing, and/or non-performing loans, originates new real estate loans and similar financing facilities & invests in other special or distressed situations and real estate opportunities.
NATURAL RESOURCES FUND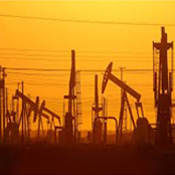 Natural resources focused fund that seeks to achieve superior risk-adjusted rates of return by investing in high quality natural resources assets, principally in the energy, metals and mining, and agriculture sectors, at significant discounts to industry comparables, predominantly in North America. The fund pursues a contrarian, value-oriented strategy whereby it focuses on three primary investment types: asset acquisition/build-up strategies, corporate carve-outs, and distressed investments.
LANGHAM STREET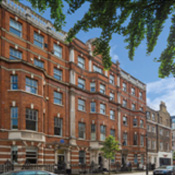 MENA Capital invested in the purchase of a core freehold residential development property in the West End of London, UK. The Property comprises of four buildings (three of which are Grade II listed) & currently has 16,546sq.ft. The project has a favorable planning consent in place to re-develop from its existing office use to private residential apartments and a self-contained retail unit, secured with vacant possession. It is intended that the Property will be re-developed and sold over a period of 27 months (2.25 years).
AVENUE RETAIL PARK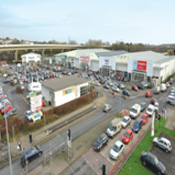 A freehold, prime, multi-let retail park, Avenue Retail Park, in Cardiff, Wales, UK. The Park has 119,034 sq.ft of lettable area and is in a prime retail cluster location with a dominant and visible frontage and comprises of 5 retail warehousing units & 2 retail pods. The property is 99% occupied being fully let to 7 retail tenants including Home Base, Marks & Spencer, TJ Morris and Matalan.
SHORE ROAD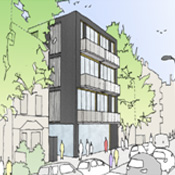 MENA Capital invested in the purchase of a freehold property in Hackney, London, for the construction of a 2,000 sq.mt mix use building after demolishing the existing warehouse & studio buildings. The site has a favorable pre-application report from the Hackney Council for the development and is located close to London Fields and wider Hackney regeneration and the Fashion Hub.
UBER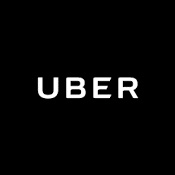 Uber is an international transportation network company headquartered in the US that develops markets & operates the Uber mobile app, allowing consumers with smartphones to submit a trip request which is then routed to the Uber driver nearest to the consumer, alerting the driver to the location of the customer. Uber earns a certain percentage as service fee of each fare paid by a rider to a driver for transportation services provided by the driver. The Uber app automatically calculates the fare and transfers the payment to the driver.
CITRUSSTV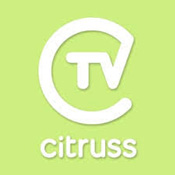 CitrussTV is a TV channel dedicated to selling consumer products bought from around the world (beauty, makeup, kitchenware, sports etc.) to its targeted clients in the MENA region. It is the only Arabic language TV shopping channel in MENA selling in 17 markets in the region with full in house capabilities from product sourcing to TV production & programming to fulfillment through its own call center & logistics partners.