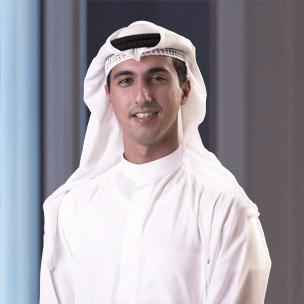 Management
Vice Chairman
In 2007, Khaled Al-Falah graduated from the University of Southern California with a Bachelor of Science in Business Administration. He then joined the Product Development department at NBK Capital, the investment arm of the National Bank of Kuwait, one of the leading banks in the Middle East region.
In 2008, Mr. Al-Falah moved onto the Investment Banking Division within Goldman Sachs. Based in Dubai, Mr. Al-Falah was part of the Middle East and North Africa team and was involved in several landmark transactions in the region.
In 2010, Mr. Al-Falah returned to Kuwait in order to join Mohammed Abdulmohsin Al-Kharafi & Sons (Kharafi Group), taking on several roles within the family owned conglomerate.
Mr. Al-Falah has been a Board Member of MENA Capital's Board of Directors since 2008, appointed as Vice Chairman in 2010 and Chief Executive Officer in 2017.
Back