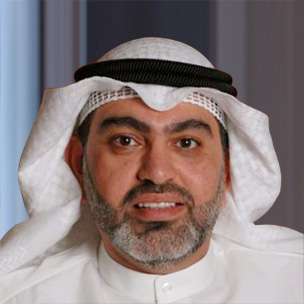 Management
Board of Directors
In 1990 Basel Kanaan received his graduate degree in Civil Engineering from Kuwait University. By then, Mr. Kanaan joined Al-Othman Trading & Contracting Company as a Civil Engineer where he performed engineering duties in planning, designing, and overseeing construction and maintenance of the Company's operational structures and facilities.
In 1993 Mr. Kanaan moved onto Kuwait Prefabricated Building Company as a Site Engineer where his engineering expertise was used to oversee construction sites of the Company.
Mr. Kanaan currently heads the Regional Sales division for Gulf Cable & Electrical Industries Company, one of the major industrial organizations listed on the Industrial Sector of the Kuwait Stock Exchange.
Mr. Kanaan joined the Board of Directors of MENA Capital Holding in 2010.
Back