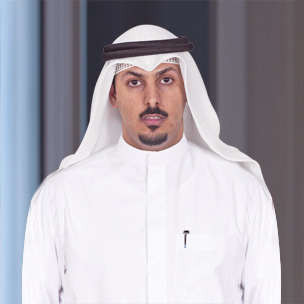 Management
Board of Directors
In 2003, Al Muthana Al-Maktoom received his Bachelor of Finance in Business Administration from the University of Kuwait. By then, Mr. Al-Maktoom joined the prominent National Investments Company, Local & Arab Investments as an Assistant Financial Analyst to develop and determine both present and future financial performance of the Company's units and projects.
In 2006, Mr. Al-Maktoom supported the development, implementation and management of investment strategies in his duty as a Senior Investment Officer. Currently, Mr. Al-Maktoom heads the Funds division of National Investments Company.
Mr. Al-Maktoom joined the Board of Directors of MENA Capital Holding in 2009 and held other Board Member positions in the First Real Estate Investment Company and A'mal Holding Company.
Back