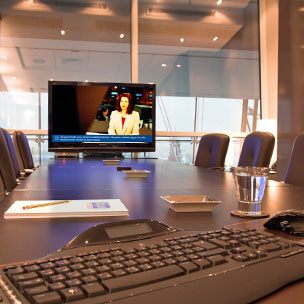 News
Exit from : Mars Entertainment Group, Turkey
30.09.2010
MENA Capital Holding Company K.S.C. ("MENA Capital Holding") announced that it has sold through a subsidiary its majority 55 percent stake in Mars Entertainment Group ("MEG"), a Turkish holding company which owns an interest in two entertainment-related operating companies. MEG companies include Mars Cinema, also known as CineBonus, which, under MENA Capital Holding's ownership, has become the leading movie theater owner and operator in Turkey, and Mars Athletic Clubs, the leading Turkish operator of state-of-the-art fitness centres. Terms of the transaction were not disclosed. 
Commenting on the transaction, Hamad Abdullatif Al-Asfour, Chairman and Managing Director of MENA Capital Holding said: "The successful sale of MEG, which is our largest investment, provides MENA Capital Holding with its first realization and highlights our considerable efforts over the past three and one-half years to maintain and create significant value for our shareholders. In spite of the challenging economic environment since our initial investment in MEG, we were able to realize substantial profits with this sale transaction. Since MENA Capital Holding's investment in February 2007, MEG expanded Mars Cinema from 13 to 28 theatre locations (115% increase) and 85 to 232 total screens (172% increase), becoming Turkey's leading cinema chain. Similarly, the company successfully developed four Mars Athletic Clubs in Istanbul and Ankara." 
"We are very pleased with the outcome of this investment," said Richard S. Welch, Principal of Colony Capital, LLC. The marketing and operational expertise of our Turkish equity and operating partners, working together with Colony, allowed us to substantially exceed our original investment objective of developing MEG into the leading entertainment company in Turkey. With MENA Capital Holding's support and patience, we were able to generate financial results in excess of our expectations." 
About MENA Capital Holding
MENA Capital Holding is a leading private shareholding company incorporated in Kuwait on December 2006 to invest primarily in the Middle East and North Africa region and Turkey. The Company was established with a capital of KD30 million and offered investors the opportunity to achieve attractive risk-adjusted returns by participating in select commercial and residential development opportunities, real estate dependent operating companies, distressed assets and non-performing loans.
For more information, visit www.menacapitalholding.com.kw.
About Colony Capital
Founded in 1991 by Chairman and Chief Executive Officer Thomas J. Barrack, Jr., Colony Capital is a private, international investment firm focusing primarily on debt and equity investments in real estate-related assets and operating companies. The firm has invested more than $45 billion in over 12,000 assets through various corporate, portfolio and complex property transactions. Colony has a staff of more than 200 and is headquartered in Los Angeles, with offices in New York, Boston, London, Madrid, Paris, Rome, Beirut, Hong Kong, Beijing, Tokyo, Seoul and Taipei.
For more information, visit www.colonyinc.com. 
Contacts:

For MENA Capital Holding
+965 2233 1611
info@menacapital.com.kw
For Colony Capital
Lisa Baker
Owen Blicksilver Public Relations
+1 914 725 5949