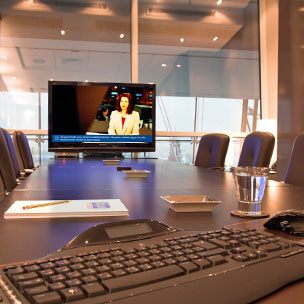 News
Ordinary General Assembly Meeting FYE 31 March 2013
04.09.2013
MENA Capital Holding Company held its Annual General Assembly (AGM) for the financial year ended 31 March 2013 on Wednesday, September 4, 2013. On the occasion, the Chairman & CEO of the Company, Hamad Al-Asfour announced that MENA Capital Holding invested under its strategic partnership with private equity firm Colony Capital in the ownership of 100% of LodgeNet Interactive Corporation based in the United States of America ("USA"), which was rebranded to be SONIFI Solutions following the acquisition. SONIFI Solutions is the leading provider of interactive media and connectivity services to hospitality and healthcare businesses and the consumers they serve. The Company's services include: Interactive Television, Broadband and Advertising Media Solutions along with nationwide technical and professional support services.
Al-Asfour also announced the Company's realization of its investment in La Tour Réseau de Soins, the most prestigious and largest private hospitals in Geneva, Switzerland which includes Hôpital de La Tour and Clinique de Carouge. The sale was closed following several successful value-adding initiatives implemented since its pre-crisis acquisition in July 2007, including: i) renovation of the facilities (completed on schedule and on budget in late 2010), ii) receipt of building entitlements on the adjacent land parcel improving the value and functionality of the real estate and iii) operational improvements leading to a significant increase in revenue over the period from acquisition.
The AGM unanimously approved all items listed in the Agenda, including the audited financial statements of MENA Capital for the FY ended 31st March 2013 along with the Auditor's Report and the Board of Director's Report for the period. The meeting also approved the reappointment of Ernst & Young Al Aiban Al Osaimi & Partners as the statutory auditors of the Company for the FY ended 31st March 2014.